Oil painting titled Bee by painter Isabelle Delannoy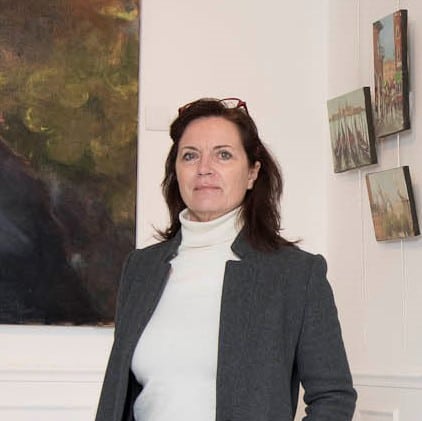 85 rue des Rosiers, Marché Biron - Stand 187 Allée 2, Saint-Ouen, France - 93400
contact@isabelle-delannoy.com
The floral composition embalms the eye. The powdery flowers in the painting are generous and delicate. The rotating movement of the branch at the top left brings a dynamic to the whole and the one to the right which escapes from the composition an opening towards an elsewhere ... Life is at its center with the Bee which peacefully browses the flower on which she landed. The touches of blue respond to each other and structure the composition, giving the eye the leisure to get lost, to escape into this blue to the left.
| | |
| --- | --- |
| Locations | |
| Century | |
| Style | |
| Object Type | |
Questions and general requests
There are no inquiries yet.