Oil on canvas painting titled Eucalyptus Gunnï by the painter Isabelle Delannoy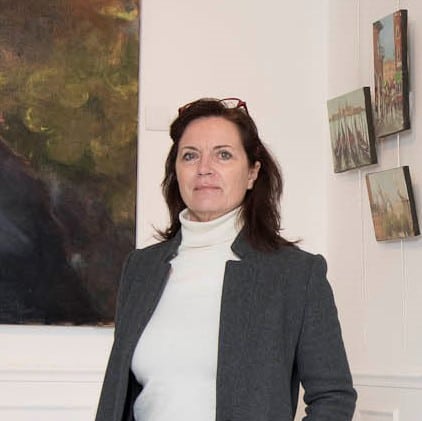 85 rue des Rosiers, Marché Biron - Stand 187 Allée 2, Saint-Ouen, France - 93400
contact@isabelle-delannoy.com
Floral composition in the vase, the complementary colors contrast with the light glaze of the background on which the transparency of the vase stands out. The main axis of the bouquet is placed on a gold section giving the whole stability representative of the strength of this bouquet. The movement is suggested by the rotation of the right branch and the left one escaping out of the frame gives us an escape, a way of entering a dream, a story ...
| | |
| --- | --- |
| Locations | |
| Century | |
| Style | |
| Object Type | |
Questions and general requests
There are no inquiries yet.