Oil on canvas painting titled Orchid Oil on canvas by painter Isabelle Delannoy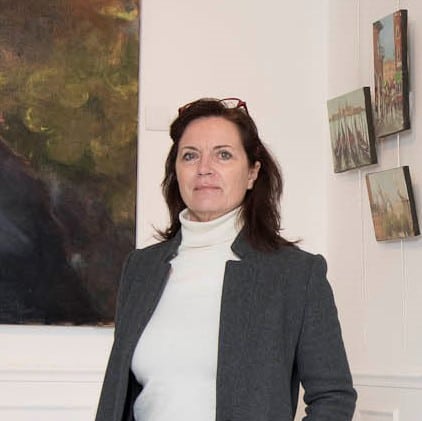 85 rue des Rosiers, Marché Biron - Stand 187 Allée 2, Saint-Ouen, France - 93400
contact@isabelle-delannoy.com
The association of three magnificent pink flowers, the clearest orchid, roses, and amaryllis with its large corolla. The bouquet seems to be placed on the ground, the gaze is as if taken towards the very heart of the bouquet in a plunging movement. The bouquet is lit from the front and the orchids are delicately associated with this bath of light. This flower arrangement is very romantic.
| | |
| --- | --- |
| Locations | |
| Century | |
| Style | |
| Object Type | |
Questions and general requests
There are no inquiries yet.